2019 Lumberton Township Reorganization Meeting
Last night the Lumberton Township Committee Reorganized and welcomed Committeewoman Kendra Hatfield and Committeeman Ryan Tuno to the Board. Committeeman Sean Earlen and Committeewoman Kristin Januseski were unanimously selected as Mayor and Deputy Mayor for the year 2019.
My colleagues and I on the Township Committee are looking forward to a productive year of working together to continue to make Lumberton Township a great community to live, work and raise a family. – Mayor Sean Earlen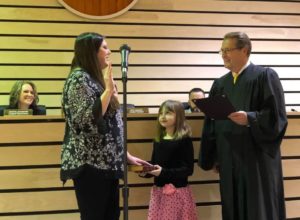 Committeewoman Hatfield being sworn into office by Judge Haines.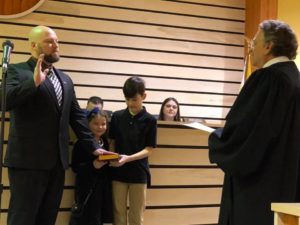 Committeeman Tuno being sworn into office by Judge Bookbinder.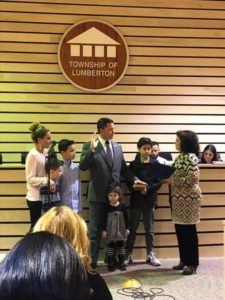 Mayor Earlen being sworn into office by Senator Addiego.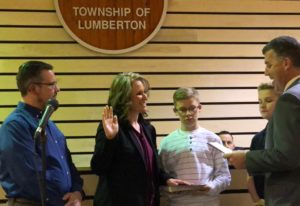 Deputy Mayor Januseski being sworn into office by Freeholder Tiver.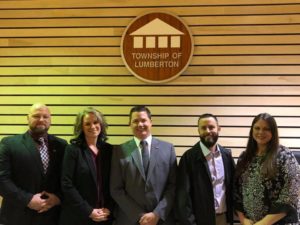 The 2019 Lumberton Township Committee
Committeeman Tuno, Deputy Mayor Januseski, Mayor Earlen, Committeeman Dwyer, and Committeewoman Hatfield