Events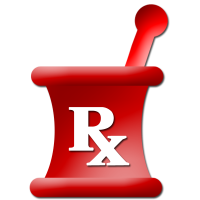 The Lumberton Police Department will host Operation Take Back New Jersey( turn in site for medication) on Saturday April 29, 2017 from 10 am to 2 pm at the Municipal Complex located at 35 Municipal Drive. Please no syringes or epi-pens.
March 30, 2017 – Lumberton Township – At the March 28, 2017 Lumberton Township Committee Meeting, students from the Young Republic, the student government for the Lumberton Middle School, took the helm of Township Government as part of the "Be a Municipal Official for a Day" program. Last year, students from the Lumberton Middle School formed the Young Republic, a democratically elected student government, with elected officials from two parties, the Blue Party and the Gold Party. These elected officials have adopted a constitution and Bill of Rights for their fellow students, in addition to having the responsibility of representing their classmates before School District's Administration and the Board of Education. During Tuesday Night's Township Meeting each student elected official was paired with one of the Township's Elected or Appointed Officials, to conduct an actual Township Committee Meeting.
"Since being appointed Mayor back in the beginning of 2016, Township and School Officials have conducted quarterly meetings to discuss various matters between our two organizations and one idea was to engage our local students on the role of the local government in their community," stated Mayor Sean Earlen. "Tonight we welcomed these students to the Township Municipal Building, took them on a tour of our departments and had them shadow our local officials through our regular township meeting, allowing them to truly take part in conducting the business of Township Government with our Township Committee Members affirming each of their actions," added Mayor Earlen.
Prior to the start of the Township Meeting at 7:30pm, each student was given the opportunity to sit down with the Elected or Appointed Township Official they would be shadowing, to discuss their role in the meeting and how each would contribute to enacting the items on that evening's agenda. Students that evening took part in adopting a capital ordinance to assist both the Police and Public Work's Department with purchasing equipment, they approved resolutions to cancel unused capital fund balances, to correct an employee's salary, to issue a tax refund to a disabled Veteran, to clean up Township paperwork issues and paid the Township's bills.
"We hope that tonight was a great learning experience for our local students and that most importantly they had fun running their Town's government for a day," concluded Mayor Earlen.
Here are the Students' Names and the Positions they held:
Roles
Student
Twp.

Mayor

Jacen Januseski

Sean Earlen

Deputy Mayor

Kimberly Kraska

Jim Conway

Committee Member 1

Rohan Patel

Lewis Jackson

Committee Member 2

Griffin Gaughan

Kristin Januseski

Committee Member 3

Hailey Timmons

Mike Mansdoerfer

Twp. Administrator

Vivian Bui

Brandon Umba

Chief Financial Officer

Devin Fox

Robin Sarlo

Twp. Clerk

Prattasha Masheat

Debra Shaw-

Blemings

Twp. Solicitor

Carolina DeJoseph

George Morris of

Parker McCay

Police Chief

Joshua Pechin

Anthony DiLoreto

Police Lt. Office

Emergency Mgt/.

Ian Phillips

Lt. Ed Begolly

Police Lt. Patrol

James Humphreys

Lt. Nicholas Peditto

EMS Chief

Mason Conger

Chief Jamie Wood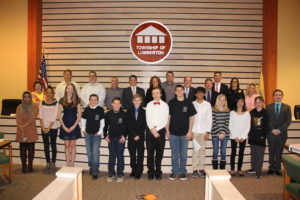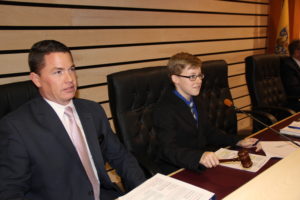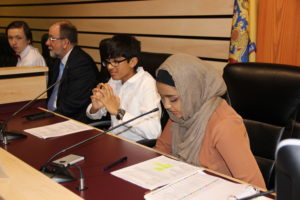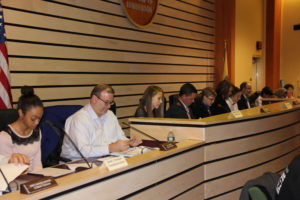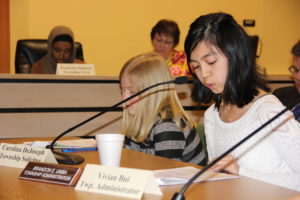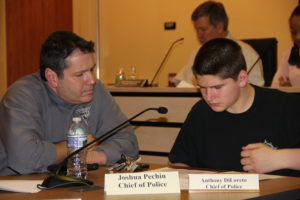 Burlington County to start cost-saving energy aggregation program for some towns in fall
Mt. Laurel Sun Article, July 16, 2016
Burlington County Freeholder Mary Ann O'Brien has announced that the Burlington County Board of Chosen Freeholders' cost-saving Energy Aggregation Program will go into effect this September, with participating residents expected to see savings in their October electric bills.
"This Energy Aggregation Program allows Burlington County to make a 'bulk purchase' of energy supply at a rate that is guaranteed to be lower than what residents are currently paying to their electric company," O'Brien said. "We can then offer that lower rate to our residents in participating municipalities. This will help to decrease the ever growing cost of utilities, an issue particularly important to those on a fixed income."
The Freeholder Board hosted a competitive auction on Tuesday, June 14 to determine the program's new fixed rate.
"I am pleased to announce that this process has enabled us to obtain real savings for our residents," O'Brien said. "Customers of Jersey Central Power and Light (JCP&L) will recognize a savings of at least 20 percent over their current rate, with customers of PSE&G recognizing a savings of at least 5 percent and Atlantic City Electric (ACE) customers seeing a savings of at least 13 percent; for an average of more than 12 percent in savings over 14 months."
O'Brien said combined this means a total savings for residents of more than $2.8 million.
"One of the great things about this program is that, by law, it must offer our residents the lowest available rate," O'Brien said. "This means that if at any time the default utility rate were to fall below the rate we received at auction, participating residents would receive that lower rate. That way, the savings are guaranteed."
O'Brien said now that the aggregate rate has been determined, residents in participating towns will receive the lower rate, or they may 'opt out' of the program to either their current utility rate or to a third party provider.
"In that way, this plan not only lowers costs but also expands consumer choice by providing residents with a third option not currently available to them," O'Brien said.
The Burlington County Bridge Commission will partner with the Freeholders to execute the energy aggregation program, providing technical and professional support and services.
This program was made available to all municipalities in Burlington County. Ultimately Burlington City, Cinnaminson, Florence, Lumberton, Moorestown, Palmyra, Southampton, Riverside, Woodland, and Wrightstown all chose to participate in this first round of the program. Those municipalities that have not chosen to participate in this initial launch will have an opportunity to do so in subsequent rounds of the program.
"This program is part of our long standing effort to fight for lower utility costs on behalf of our residents, a fight in which we have had many successes," Freeholder O'Brien said. "For example, many will remember our public battle to stop New Jersey American Water from increasing water rates by 20 percent in 23 of our municipalities. We gathered more than 11,000 signatures from residents, and confronted the BPU through the mail and in person. When the smoke had cleared, their bid for a $95 million per year rate increase had been cut to less than a third of that amount."
Please Click on the Below Link to Access the Outreach Kit for the Burlington County Energy Aggregation Program.
Powerpoint on Energy Aggregation Program
Lumberton'd Burlco Energy Aggregation Program Outreach Kit
Lumberton, NJ – October 15, 2016 – After two months of construction, the Lumberton Township Committee is set to open the first of three playgrounds as part of its Phase 1 refurbishment of the recreational parks located in the Bobby's Run section of the Township.  Phase 1 consists of replacing both playgrounds located at Bryan Freeman Park, as well as the playground at Turnbridge Drive.  In Phase 2, the Township is completely refurbishing the tennis courts located at Bryan Freeman Park, and expects construction on that project will wrap up by the end of October/beginning of November.  This overall project is a continuation of the Township Committee's commitment to refurbishing the Public Parks and Playgrounds throughout the Town, all of which have all been funded in part by grants from the Burlington County Municipal Park Development Program.
Mayor Sean Earlen stated, "today we mark the grand opening of this new state of the art playground, which is one of three that the Township will be opening this month." "We have been very fortunate to receive $878,710.00 dollars in grant money from the county and these dollars have been put to good use by building a brand new playground, Community Garden and Dog Park at the Village Green, along with a Canoe Launch located across the street from Village Green on the Rancocas Creek, sports fields at our Municipal Building Complex, and culminating with the refurbishment of Turnbridge Park Playgrounds," added Mayor Earlen.
"One of the greatest aspect of this project in my mind is it serves a staple for community activisms, earlier this year residents came together through the petition process to request the refurbishment of this park. During a Township Committee meeting this past February, several residents in the neighborhood surrounding the Turnbridge Drive Playground, submitted their collective request for the Township to update this park and fortunately enough it was on our radar to be refurbish through the Burlington County Grant program," stated Mayor Earlen.
"With the help of the Burlington County Freeholder Board, the Township Committee has been able to completely transform the recreational features our Township has to offer our residents and visitors," added Committeeman Jim Conway, who serves as one of the Engineering Project liaisons to the Township Committee.  "However by far, the best aspect of this grant program is the Township being able to use any remaining funds from previous projects to refurbish both playgrounds at the Bryan Freeman Park, which is a great reward for keeping all of our county sponsored projects well under budget and we expect to open those playgrounds next week," stated Committeeman Conway.
Turnbridge Park will be open from dawn to dusk, seven days a week to be enjoyed by Township Residents.  The Township expects to open both playgrounds at Bryan Freeman Park starting on Monday October 17, 2016 and hopes to open the new Tennis Courts at Bryan Freeman Park by the end of October/beginning of November.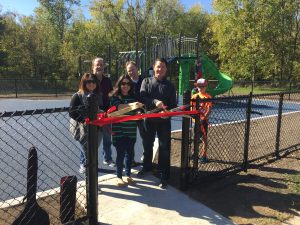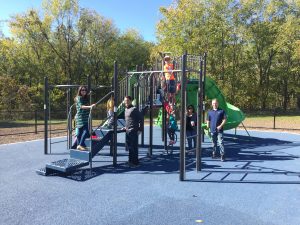 Lumberton, NJ – September 10, 2016 – Continuing with its commitment to provide more passive recreational activities for its residents, the Lumberton Township Committee, along with the Burlington County Freeholder Board marked the opening of a brand new permanent Canoe Launch, located on Chestnut Street, near the Village Green Park.   The new Canoe Launch will provide a new purpose for the once vacant land that in the past served as the parking lot for the Burlington County Farm Fair.  Township Officials stated that the facility will be open from dawn until dusk, seven days a week for the residents to enjoy public access to the Rancocas Creek.
Mayor Sean Earlen stated, "for decades, if not centuries, the residents of our Township and the surrounding communities in Burlington County have benefited from the many outdoor activities afforded by the Rancocas Creek." "Particularly in Lumberton Township, our residents have come to love and enjoy their time on the Rancocas Creek and these recreational activities have led my colleagues and me to strategically advance the creation of this permanent Canoe Launch located on Chestnut Street."
In conjunction, with the Burlington County Freeholder Board, Lumberton Township has been able to fund this new Canoe Launch from grant funds received under the Burlington County Municipal Park Development Program. Lumberton Township has received more than $875,000.00 dollars in grant money from the county since it became available in 2011.  Projects that have been funded through this grant include a new playground, Community Garden and Dog Park at the Village Green, in addition to our recently opened Canoe Launch located across the street from the Village Green, sports fields at our Municipal Building Complex, the refurbishment of Turnbridge Park Playground and both playgrounds at Bryan Freeman Park in the Bobby's Run Development.
The Township is excited that the launch has opened on time and on budget.  Committeeman Jim Conway stated, "our goal as a Township Committee has been to fight for as much grant money as we can to fund these recreation projects  and it is my priority as well as Mayor Earlen's, as the liaisons for Engineering Projects, to ensure the projects are completed in an efficient and cost effective manner, so that we gain as much as we can from these funds." The Township also expects the construction of the new Canoe Launch will greatly benefit the annual Lumberton Fall Festival and Paddle event, held by the Lumberton Township Civic Association.  Mayor Earlen stated, "The Township Committee hopes that this new Canoe Launch will make it easier to assist patrons of our Annual Fall Festival and provide for a safe and enjoyable experience for them."  "We hope to attract more people to this great event to raise awareness of the benefits of having the Rancocas Creek winding through our Town," said Mayor Earlen.
The Lumberton Fall Festival and Paddle will be held on September 24, 2016 between 9am and 3pm.  For more information, please visit the Lumberton Civic Association website at, www.lumbertoncivic.org. In addition, the Township expects that the remaining projects funded by Burlington County Municipal Park Development Program will be completed by the end of fall, 2016.  It is projected that the Playgrounds at Bobby's Run's Bryan Freeman Park and Turnbridge Park will be completed by mid to late September of 2016 and the Township hopes to begin construction on the tennis courts after the completion of the playground projects.
Congressional Proclamation For Canoe Launch