Below is a Link to the Draft Agenda for the January 21, 2021 Lumberton Township Committee Meeting
Draft Agenda for the January 21, 2021 Lumberton Township Committee Meeting
Please be advised that unless directed by the Governor, the State, County or Local Office of Emergency Management, Lumberton Township Committee will conduct its January 21, 2021 meeting as scheduled at 7:00 p.m. at the Lumberton Township Municipal Building, 35 Municipal Drive, Lumberton, NJ. In keeping with state social distancing directives, in-person attendance will be limited to 30 members of the public not including the five Township elected officials, the Township Administrator, Township Clerk, CFO and Township Solicitor. The 30 members of the public that wish to attend will be admitted on a first-come, first-serve basis with priority given to Township residents who register in advance by emailing bquinn@lumbertontwp.com. The Township encourages registration to minimize the possibility that members of the public may be turned away at the door if the facility reaches its revised social distance capacity. Due to space limitations, members of the public are highly encouraged to participate virtually. Members of the public wishing to make a public comment in lieu of attendance may do so electronically at bquinn@lumbertontwp.com. Please provide your comments by 4:00 p.m. on January 21, 2021.
Residents may also access the meeting remotely using Zoom Conferencing for both audio and video footage, to join please type, https://zoom.us/j/8159797571 into your internet browser. You may also dial in for audio off your mobile phone by calling 1-929-205-6099 and pressing 8159797571# to join.
Members of the public are reminded that they are able to comment during the Public Comment portion at the January 21, 2021, Lumberton Township Committee Meeting:
Members of the public joining the meeting through Zoom wishing to make public comment must provide their name in the Zoom Chat so that the Zoom Host will know of your interest and can unmute your microphone at the appropriate time.
(Those utilizing the Zoom application, please refer to the following link https://zoom.us/meetings with your web browser to provide a tutorial of the application).
Additionally, the meeting will be livestreamed via Facebook on the Lumberton Township Mayor's site. The Township will not be monitoring the Facebook live chat stream during the meeting and no comments provided in the Facebook chat stream will be made part of the official record of the meeting.
Published by: Bobbie Quinn, RMC, Lumberton Township Clerk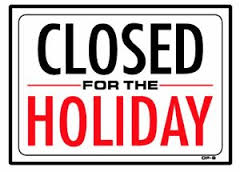 Lumberton Township Offices will be closed on Monday, January 18, 2021 in observance of the Martin Luther King Jr. Day Holiday.
Offices will reopen at 8am on Tuesday, January 19, 2021.
Due to illegal dumping at the recycling center on Chestnut Street, the recycling center has been relocated to the DPW yard at 34 Municipal Drive. All boxed must be flattened. Paper, plastic and glass materials are the only acceptable recycling items.
Hours of operation:
Monday through Friday from 7:00 a.m. to 9:30 a.m.
1st and 3rd Saturday from 7:30 a.m. to 1:00 p.m.
Thank you!

The Lumberton Township Committee Reorganized and welcomed Committeewoman Gina LaPlaca and Committeeman Terrance Benson to the Board last evening. In addition, Committeewoman Gina LaPlaca and Committeewoman Rue Ryan were unanimously selected as Mayor and Deputy Mayor for the year 2021. On hand to swear in the new Lumberton Officials was New Jersey Governor Phil Murphy and State Senator Troy Singleton.
"I'm truly humbled by the overwhelming support that Committeeman Benson and I received from Lumberton voters and by the faith and confidence my fellow Committee members have placed in me to serve as Mayor. It is particularly significant to me that I have the honor of presiding over the first majority-female Township Committee in Lumberton history. I am committed to ensuring that all residents have a voice, and that our local government is finally a true reflection of who we are as a community" said LaPlaca.
Rue Ryan added, "It's a true privilege to serve this great community and I'm honored to be selected by my peers to serve as Deputy Mayor in this historic year. What an amazing lesson to teach our daughters that we as women can persevere, we can rise above, and we can become leaders. Let's continue to show the young women in our community that they too can continue to break those glass ceilings and fight for what they believe in. I believe in this town, I believe in the people of this town, and I believe in the causes this committee will fight for to make us an even better and stronger community."
Newly elected Committeeman Benson added "I am proud to join these amazing women in leading Lumberton into the future. I would like to thank the residents of our community for giving us the mandate for greatly needed change. We will focus on serving the interests of the entire community and making Lumberton a better place to live and work."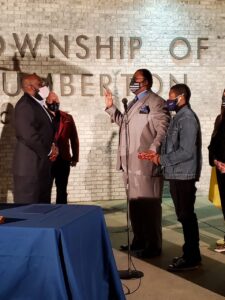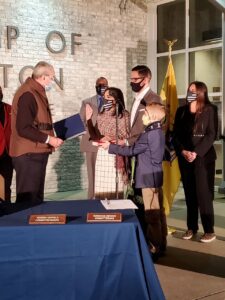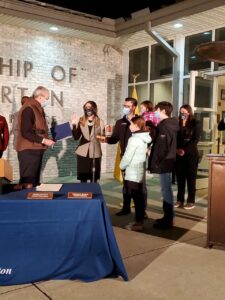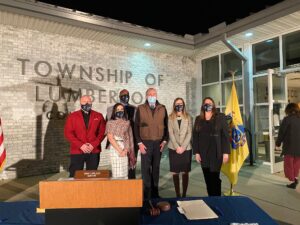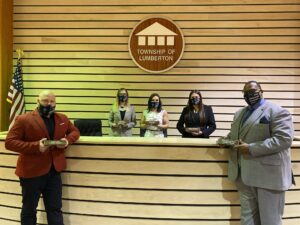 The Lumberton Township Committee is seeking Township resident volunteers to serve on the following Boards and Committees:
Lumberton Township Land Development Board, Open Space & Environmental Preservation Council, Shade Tree Advisory Board,
Recreational Advisory Board, and Flood Advisory Board beginning January 2021.
Residents interested in an appointment to any of the above shall complete a cover letter and/or statement of qualifications to serve. The completed cover letter and/or statement of qualifications to serve, must be submitted to the attention of the Township Administrator's Office, 35 Municipal Drive, Lumberton, NJ 08048 or by e-mail to bumba@lumbertontwp.com or
bquinn@lumbertontwp.com by January 15, 2021.
Thank you for your willingness to service Lumberton Township and we are looking forward to getting as many people involved as possible!
Any questions, please call 609-267-3217.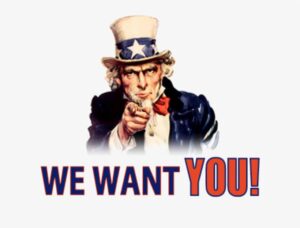 The Lumberton Township School District has launched a website with helpful links if someone you know is struggling my substance abuse.
Please click on the below link to access this website:
Lumberton Township School District Substance Abuse Resources Website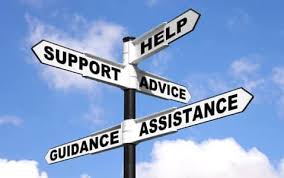 2021 LUMBERTON TOWNSHIP FREE RABIES CLINIC – CANCELLED
Please be advised that Lumberton Township WILL NOT be holding its 2021 Free Rabies Clinic due to COVID-19. Additionally, please be reminded that 2021 Dog Licenses are to be renewed from January 1, 2021 to January 31, 2021 to avoid the $4.00 late fee.
For your added convenience, please be advised that the Township Clerk's Office will be open on Saturday, January 9th and January 30th from 9:00am to 12:00pm, for you to come in and license your pet! Please wear a mask when entering the building and maintain the six (6) feet social distancing requirements.
We apologize for any inconvenience and if you should have any questions, please call 609-267-3217.
Thank you!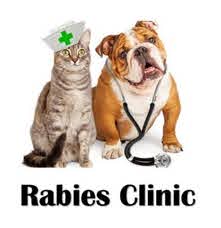 OBITUARY
Weldon Richard Storey
SEPTEMBER 26, 1921 – NOVEMBER 1, 2020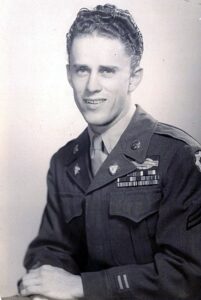 Weldon Storey, a long-time resident of Lumberton passed away on Nov 1st at the age of 99 yrs. Services will be held on Monday Nov.16th at the Washington crossing National Cemetery.
HIS DAUGHTER EVELYN SHARED THIS ABOUT HER FATHER
My Father, Weldon Storey had a deep, abiding affection for Lumberton. He may have lived in Pennsylvania and North Carolina but Lumberton, NJ was always home to him. He wrote several self-published books on it and his life there.
Weldon was born in Lumberton in 1921. At 6 years old, he lost a brother and sister to Diphtheria during an outbreak in the town. This affected his family deeply and he spoke of it into old age.
Despite that and going through the Great Depression starting at 8 years old, he had what he described as an adventurous and interesting childhood. Main Street had several retail shops including a Butcher shop, a General store, a Barber Shop, a Post Office, a bar and a Flower Shop (conveniently located across from the cemetery). They had only a few radios in town and listened to them by sitting on people's porch steps. Bathrooms were outhouses and cars were rare.
Fun was had by swimming in the Rancocas, playing baseball and tennis and walking everywhere. He remembers riding in his Uncles Cab after going to the movies, paying 10 cents to get in and 5 cents for popcorn. In Elementary school, there were two grades in each classroom and he graduated early by doing the work of the next grade. He attended Mt Holly High School which later became RVRHS.
Sadly, his Mother died a few months after his High School graduation in 1938. He worked in the cornfields, and then in Fleetwings, a plane factory until joining the Army during WWII and being assigned to the 10th MTN Division Ski Troops. This was amusing as he had never seen a mountain despite living near Mt Holly!
After the war, he and several other men formed the Lumberton Last Man's Club which was dedicated to honoring those who served and were lost in WWII and other wars along with doing good works for the town and its residents. They built the ball field next to Florence Walther School, helped war widows, held Christmas parties, and for years, ran the Memorial Day Parade. Along with his good friend, Paul Bradshaw, the Club worked hard building the Village Green and War Memorial. They originally had 41 members and always kept 4 draped chairs where they met symbolizing the four Lumberton men lost in WWII. Dad was always proud of the good work they did. In 2015, he became "The Last Man" as all other members had passed away. As such, he was to be given a bottle of whiskey, which all of them had signed and sealed with a dollar bill at their first meeting. This was presented to him along with a plaque that Memorial Day. A funny fact is that he never got to drink it as it had been opened by someone years earlier!
He built a house on Landing Street before moving to Pennsylvania with his second wife Edith Ritter. He had two daughters, a step son and several devoted grandchildren and great-grandchildren. He traveled and enjoyed collecting rocks and minerals. They moved to North Carolina where he worked at TransAmerica DeLaval and Discovery Place before retiring and volunteering there along with my Mom.
He and my Mom returned to his roots in Lumberton as often as they could, especially for the Memorial Day Parades which he loved. I think residents enjoyed seeing him in there, often holding a sign that read "MY FIRST PARADE WAS IN 1928". He moved back to PA in and rode in the parades every year until 2018.
Lumberton always held a special place in my Dads heart, he led several walking tours of Lumberton and visited as much as possible. He always wanted people to hear his story and know about its roots.
Evelyn Throne
PUBLIC NOTICE
Federal Emergency Management Agency
In accordance with 44 CFR §9.8 for Executive Orders 11988 & 11990
Proposed Building Elevation
Township of Lumberton, Burlington County, NJ
Notification is hereby given to the public of the intent of the Department of Homeland Security- Federal Emergency Management Agency (DHS-FEMA) to provide federal funding to the Township of Lumberton, as subrecipients for the proposed elevation of residential structures through the Flood Mitigation Assistance (FMA) Grant Program. The purpose of the FMA Grant Program is to reduce or eliminate claims under the National Flood Insurance Program (NFIP). This notification is given in accordance with Executive Order (EO) 11988 (Floodplain Management), Executive Order (EO) 11990 (Protection of Wetlands), Federal Coastal Zone Management Act, and 44 CFR Part 9, regulations for implementing EO 11988-11990.
The proposed mitigation project would elevate eight (8) residential structures along the Rancocas Creek in Lumberton. These structures occupy low-lying areas susceptible to repetitive flooding. All proposed impacted properties in Lumberton would be raised approximately 2 feet above the base flood elevation (BFE) for a 100 year flood, in accordance with local flood ordinances and the
FEMA-approved mitigation plan.
This action would take place within the 100-year floodplain. Alternatives considered include: 1) taking no action, 2) the proposed alternative, elevating the structures; or, 3) acquisition and demolition. FEMA has determined that elevating the structures is the most practicable alternative to ensure the residences and their occupants are out of harm's way. FEMA has also determined that investment of funds to reduce flood risk is in the public interest. Potential impacts to water quality or aquatic habitat are anticipated to be temporary during construction and minimized through best management practices and conservation measures incorporated from resource agency recommendations and required regulatory permits.
Comments about this project, potential alternatives, and floodplain impacts may be submitted in writing within 15 days of the date of this publication to: U.S. Department of Homeland Security,
Federal Emergency Management Agency – Region II – Environmental Planning and Historic Preservation, Mitigation Division, One World Trade Center, Suite 53, New York, NY 10007 or via
email to FEMAR2COMMENT@fema.dhs.gov. If substantive comments are received, FEMA will evaluate and address the comments as part of the environmental documentation for this project.
Introduction to the Burlington County First Time Home Buyers Program
First Time Home Buyer Program
Where do I start?
#1 First step – Set up appointment for First Time Homebuyer (FTHB) course. At the end of the course you will receive a certificate in which you will give a copy to your lender who will then forward a copy onto me.
#2 Start saving towards your 3% down payment! (Purchase price X 3%)
#3 Call a lender from our list to see how much of a mortgage you qualify for based on your income. This will decide your price range in looking for a home. When you are ready to buy and are rate shopping do not call more than three lenders within a 14 day period or this may pull down your credit score.
#4 To look for a home, check out the state website www.njhrc.gov click on find housing then for sale. Look at Burlington County. If you see a property that you're interested in, print out the application and mail it into the state. NJ Housing is mandated to pull names by lottery. The more lists you're on the better chance you'll have. Check with local realtors, individual townships and newspapers. If you see a new development going up stop in their sales office to see if they have any affordable units and put in an application. For Delran, Delanco and Florence check out www.piazza-and-associates.com and on the toolbar click on News and Info.
#5 Start setting up a file to collect all your paperwork for mortgage application. Files need to consist of your last 2 months pay stubs, your last 4 months of bank statements for each account and last 2 years tax returns. Proof of any additional income such as child support. Copy of divorce decree. Certificate from a First Time Home Buyer class.
#6 Once you find a home, call your lender to get your mortgage pre-approved. Once it's preapproved call 609-265-5450 or email me at skeesler@co.burlington.nj.us and give me your lenders name, email address, phone number and also your realtors email address. I will then email your lender a referral form which lists all documents needed. Since the appraisal, title report and commitment take longer to process they can be sent at a later date. Once documents are received from your lender I will call you to come in and sign my application from that point it takes 45-60 days to schedule your closing.
#7 Settlement… Sign all mortgage documents! Congratulations you now own your first home.
Congratulations!
Wishing you Happiness in your New Home!
609-265-5450
Burlington County
First Time Home Buyer Program
HUD Income Guidelines 2020-2021
For Closing Cost and Down Payment Assistance
Up to $4,000 for Closing Cost plus another $5,000 in Down Payment Assistance.
Size of Maximum Annual
Household Gross Income
1 $54,150
2 $61,850
3 $69,600
4 $77,300
5 $83,500
6 $89,700
7 $95,900
8 $102,050
*Note: Closing Cost Assistance is a six year forgivable loan at 0% interest.. Should applicant move or sell before the end of the six year period, the loan will become payable in full.
*Down Payment Assistance is not a forgivable loan. It will become due and payable in full when property is sold or not owner occupied.
Effective July 1, 2020
Attachments