Uncategorized
Public Works Update
Township Trash Pick-Up
Wednesday, March 21, 2018 and Thursday, March 22, 2018
is Pushed Back to
Friday, March 23, 2018
Township Brush Pick-Up
Brush Pick-Up is Suspended Until the
Completion of the Snow Emergency,
We Expect to Extend Brush Pick-Up into Next Week, March 26 – 29, 2018
The Lumberton Township Land Development Board Meeting for Wednesday Evening, March 21, 2018 has been cancelled. All applications will be heard at the April 18, 2018 meeting at 730pm
PART-TIME FIRE INSPECTOR
Lumberton Township Fire Bureau is seeking a qualified applicant for the position of Fire Inspector. This is a part time position, 6 to 8 hours per week Monday through Friday, day time hours. Applicants must be a Certified New Jersey Fire Inspector. Certification as, Firefighter 1, NJ EMT and completion of a NJ DFS recognized Fire Investigation class is very desirable. Starting rate is $16.25 per hour. Send resume to Ryan Hofmann, Acting Fire Official, Township of Lumberton, 35 Municipal Drive, Lumberton, NJ 08048 or e-mail to: rhofmann@lumbertontwp.com .
Click below to access employment application:
New Jersey American Water to Start Annual Spring Cleaning
Water main flushing begins in Lumberton Township on May 14th through June 2nd
VOORHEES, N.J. (March 5, 2018) – This spring and into the summer months, New Jersey American Water will perform its annual cleaning of the water distribution system to help ensure that customers continue to receive high-quality, reliable water service. Beginning this week, New Jersey American Water will begin annual maintenance to flush out harmless mineral deposits that may have built up in the pipe's inner walls.
Flushing the water mains involves loosening sediment by pumping a high velocity of water into the pipes then out through open fire hydrants. The service areas that will be impacted and dates when flushing begins are posted at www.newjerseyamwater.com, under Alerts.
While water mains are being cleaned, it is common for customers to notice short periods of low water pressure or discolored water. If customers experience temporary water discoloration, New Jersey American Water recommends running the water until it is clear. The following steps are also encouraged:
Draw water for cooking prior to the flushing period
Store a large bottle of water in the refrigerator for drinking
Check for discolored water before using the washing machine or dishwasher
If water pressure or water volume seems low after flushing has been completed, check faucet screens for trapped particles.
In addition to viewing the schedule on the company's website, customers also have the option to be updated on the local flushing schedule via phone call, text or email by enrolling in New Jersey American Water's CodeRED customer notification system at www.amwater.com/myaccount.
New Jersey American Water, a subsidiary of American Water (NYSE: AWK), is the largest investor-owned water utility in the state, providing high-quality and reliable water and/or wastewater services to approximately 2.7 million people. For more information, visit www.newjerseyamwater.com and follow New Jersey American Water on Twitter and Facebook. With a history dating back to 1886, American Water is the largest and most geographically diverse U.S. publicly traded water and wastewater utility company. The company employs more than 6,900 dedicated professionals who provide regulated and market-based drinking water, wastewater and other related services to an estimated 15 million people in 46 states and Ontario, Canada. American Water provides safe, clean, affordable and reliable water services to our customers to make sure we keep their lives flowing. For more information, visit amwater.com .
Lumberton Historical Society Soup and Book Sale – March 17, 2018 at the Gaun Community Center, 602 Main Street from 10:00am to 1:00pm
Lighthouse Tabernacle Church Egg Hunt – March 24, 2018 at the Village Green Park Beginning at 11:00am.
Rain Date: March, 25, 2018
Lumberton Historical Society Flower and Bake Sale – May 12, 2018 at the Gaun Community Center, 602 Main Street from 10:00am to 3:00pm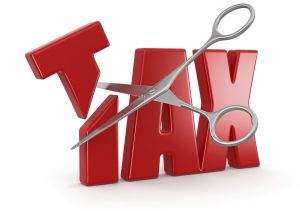 February 27, 2018 – Lumberton Township – Tuesday evening, the Lumberton Township Committee introduced its 2018 Municipal Budget, which lowers the Local Tax Levy by 1.7% or roughly 1/2 penny for every $100 of assessed value. This represents a local tax rate decrease from last year's 0.411 to this year's 0.406 or more simply a roughly $16 savings to the average assessed home of $299,734.00. The amount to be raised in taxes through this budget equates to an overall reduction of $95,997.44, taking the total tax levy from $5,690,279.02 in 2017 to $5,594,281.58 for 2018. In all, the entire budget appropriations for the 2018 Budget is $8,750,904, which is $37,032 less than the $8,787,936 appropriated in the last year's 2017 Adopted Budget.
"We are extremely proud to introduce this year's budget, which reduces the burden on our local taxpayers again for a second year in a row while maintaining all of our core Township Services, including staffing our Police Department at its increased level of 21 Sworn Officers," stated Mayor Mike Mansdoerfer. "I would like to congratulate the Township Committee, all of our Municipal Staff, especially our Township Administrator Brandon Umba, who have worked tirelessly to implement this tax cutting municipal budget", added Mayor Mansdoerfer.
"Since the national economic downturn, our Township has made strides to stabilize our Municipal Budget to ensure minimal impact on our residents, while maintaining all core municipal services at levels expected by our taxpayers," stated Mayor Mansdoerfer, liaison to the Township's Finance Department. "In that time the Township has been able to consistently decrease our total annual budget to the tune of $1,644,931 during the last 10 years (2008 Budget = $10,395,835 and the 2018 Budget = $8,750,904) and this year's budget culminates all of our past efforts by providing local tax relief to our residents for the second year in a row," explained Mayor Mansdoerfer.
"When I joined the Township Committee last year, my goal first and foremost was to provide tax relief to our residents and even though we as Township Committee Members do not control the School or County budgets, we do our very best to ensure that our local tax rate provides relief to our taxpayers," added Deputy Mayor Kristin Januseski, who also is a liaison to the Township's Finance Department. "Additionally, even while providing a tax decrease for a second year in a row, our Administration through its fiscal practices increased our Township's surplus to $2,920,454. 27," stated Deputy Mayor Januseski. "Having the fiscal minds like Mayor Mansdoerfer and Administrator Umba leading our finance team is such a hidden asset for our residents and taxpayers. They drill down on every penny and have developed sound financial planning for Lumberton for years to come," she concluded.
In addition to introducing the Township's 2018 Municipal Budget at the February 27, 2018 meeting, the Township Committee also adopted a capital ordinance to authorize $400,000 toward an addition to the new Emergency Services Building. This addition is needed due to the very recent increase in volunteer members to the Township's Emergency Squad and Fire Department. Since the Township has been able to build up its net surplus to close to $3 million, the Township Committee made the decision to add this addition now in order to meet the needs of our volunteer first responders without burdening any of our Township's taxpayers.
"The fact that we have been able to provide our residents with a tax cut for a second year in a row, while funding construction of a new Public Safety Building and provide for a much needed addition to this new building due to the significant increase in our volunteer first responders, is a true testament to hard work of our Township Committee and staff," explained Committeeman Jim Conway. "Through our efforts a number of commercial and residential projects within the Township are in the mix and it is because of our fiscal responsibility as a governing body that these developers find Lumberton Township attractive," added Committeeman Conway. "As we continue to build on our successes, I know that Lumberton's future is a bright one, because our local leaders are setting a blue print for a community that is affordable, and a great place to live, work and raise a family," concluded Committeeman Conway.
Lumberton Township has set its Budget Adoption hearing for 7:30pm on Tuesday evening March 27, 2018 at the Lumberton Municipal Building, 35 Municipal Drive, Lumberton, NJ 08048. Residents are encouraged to attend.
Click below to view documents:
IN THE MATTER OF THE APPLICATION OF THE TOWNSHIP OF LUMBERTON DOCKET NO. BUR-L-407-14 (MOUNT LAUREL)
NOTICE OF FAIRNESS HEARING ON PROPOSED MOUNT LAUREL SETTLEMENT AGREEMENT INVOLVING THE TOWNSHIP OF LUMBERTON, COUNTY OF BURLINGTON`
NOTICE IS HEREBY PROVIDED that the Township of Lumberton in the County of Burlington in the State of New Jersey is a declaratory judgment petitioner in third round affordable housing compliance proceedings that are pending in the Superior Court in Burlington County encaptioned In the Matter of the Application of the Township of Lumberton, Docket No. BUR-L-407-14 (Mount Laurel). The Township has entered into a Settlement Agreement with Fair Share Housing Center to facilitate the production of affordable housing in the third round which spans for a period of 26 years from 1999 to 2025. A Third Round Compliance Plan Summary is attached to the Agreement as Exhibit A which explains the Township's stipulated third round fair share number and how the Township will achieve compliance with that number. By stipulation, the Parties agree that the Township has a rehabilitation and/or indigenous need obligation of three (3) units, a prior round obligation pursuant to N.J.A.C. 5:93 of 152 units, and a 26-year third round prospective need an expanded present need obligation of 332 units.
BE ADVISED that the Honorable Ronald E. Bookbinder, A.J.S.C. will conduct a FAIRNESS HEARING on the Settlement Agreement on March 21, 2018 beginning at 2:00 p.m. in his 7th floor Court Room in the Burlington County Courts Facility, 49 Rancocas Road, Mount Holly, NJ 08060. Any interested party may appear and be heard at the Hearing to address the Settlement Agreement and offer comments or objections provided that such person first files with the Court at the above address written comments and objections no later than March 11, 2018, and serves by e-mail or otherwise such comments or objections upon the following persons:
Elizabeth C. McKenzie, P.P., Court Master, Community Planning and Development, 9 Main Street, Flemington, NJ 08822, ecmcke@gmail.com
Ronald C. Morgan, Esquire, Parker McCay P.A., 9000 Midlantic Drive, Suite 300, P.O. Box 5054, Mount Laurel, NJ 08054-5054, rmorgan@parkermccay.com
Kevin D. Walsh, Esquire, Fair Share Housing Center, Inc., 510 Park Boulevard, Cherry Hill, NJ 08002, kevinwalsh@fairsharehousing.org
Brandon E. Umba, Twp. Administrator, Lumberton Township Municipal Complex, 35 Municipal Drive, Lumberton, NJ 08048, bumba@lumbertontwp.com
Debra L. Shaw-Blemings, RCM/CMR, Municipal Clerk, Lumberton Township Municipal Complex, 35 Municipal Drive, Lumberton, NJ 08048, dshaw@lumbertontwp.com
Barbara J. Fegley, AICP, PP, Environmental Resolutions, Inc., 815 East Gate Drive, Suite 103, Mount Laurel, NJ 08054, bfegley@erinj.com
The Settlement Agreement is on file with the Municipal Clerk of the Township at the Lumberton Township Municipal Building, 35 Municipal Drive Lumberton, New Jersey 08048, and is available for public inspection and photocopying during normal business hours.
This Notice is intended to inform interested parties of the Settlement Agreement and let them know that they will have an opportunity to offer comments and/or objections on the Agreement and the Third Round Compliance Plan Summary that is attached to thereto to the Court before it decides whether or not to approve the Agreement and the Compliance Plan Summary. It does not indicate any view by the Court as to the fairness of the Agreement or the adequacy of the Third Round Compliance Plan Summary.
Ronald C. Morgan, Esquire, Parker McCay P.A., 9000 Midlantic Drive, Suite 300, P.O. Box 5054, Mount Laurel, NJ 08054-5054, 856-985-4010, Affordable Housing Attorney Township of Lumberton
2018 Recreation Season Registration visit:
or email shyco.Board@gmail.com
Ages: Baseball: 5-12 (Age as of 4/30/2018)
Softball: 5-14 (Age as of 12/31/2018)
Eligibility: Residents of Eastampton, Hainesport, Lumberton, Mount Holly, Westampton (girls residing in Burlington & Pemberton also eligible)
SACRED HEART CYO is not sponsored by Hainesport, Lumberton, Eastampton, Westampton or Mount Holly schools or municipal recreation departments.
Friends and Neighbors,
Earlier this year, I wrote to you on behalf of the Township Committee in response to the many complaints we received from Lumberton residents regarding the 40% increases in the Mount Holly Municipal Utilities Authority's (MUA) sewer bills over the past three years. At that time, we pledged to work to address the unfair billing rates charged by the MUA and the absence of any Lumberton representation on the MUA board. We appreciate the overwhelming support you have expressed for our efforts to fight for what is fair for Lumberton residents. I am writing to give an update on these efforts.
As you may recall, the Township Committee has raised three issues with the MUA, beginning with the decision to increase Lumberton's residential and commercial sewer rates by more than 40% since 2013. Second, Lumberton residents do not share the same "host town" benefits that Mount Holly residents enjoy, even though the MUA's sewer processing facility is physically constructed in Lumberton Township. Mount Holly residents enjoy sewer rate and connection fee discounts of 25% below the rates paid by Lumberton residents. Third, although Lumberton is the largest town that the MUA serves, our township has never been represented on the MUA Board and therefore, we believe that our concerns are not being appropriately or adequately represented. The MUA Board is currently comprised of individuals appointed by the Mount Holly Township Council only, including several Mount Holly Council members. As such, it is little surprise that Mount Holly residents enjoy such generous discounts at the expense of Lumberton taxpayers. Lumberton Township has been fighting to receive the same "host town" sewer rate reduction as Mount Holly residents, along with two seats on the MUA Board so that Lumberton's rights are properly represented.
Sadly, we have had to resort to hiring a special counsel and filing numerous Open Public Records Act requests in order to gain answers to the concerns raised by our residents. The documents reveal that Mount Holly Township consistently uses the Mount Holly MUA to fund the municipal budget. That means the exorbitant fees paid by Lumberton residents are being used to fund Mount Holly Township. Over the last several months, we have also learned the following about the MUA.
In addition to charging Mount Holly residents and businesses lower rates, the Mount Holly MUA Board makes a yearly payment of $365,150 to the Township of Mount Holly as a payment in lieu of taxes (PILOT). In fact, in 2013, two months after the MUA voted to raise Lumberton's rates, the Board passed Resolution 2013-67, which amended its budget to increase that PILOT amount from $240,150 to the current $365,150.00. When asked how the MUA will fund this increase, the Deputy Director of Finance stated (as recorded in the minutes of August 8, 2013), "the recent rate increase will cover the additional appropriations." To put this in perspective, the Mount Holly Town Council appoints its own members to the Mount Holly MUA, who in turn send hundreds of thousands of Lumberton ratepayers' dollars back to the Mount Holly Council for their budget. This is just wrong and unjust to the hard working residents of Lumberton.
In what we believe to be a hollow attempt to satisfy one of our complaints, the Mount Holly Township Council, without any consultation with the Lumberton Township Committee, appointed one Lumberton resident to the MUA Board. It is our opinion that this is a callous act to give the appearance of openness and cooperation when in fact nothing could be farther from the truth. This new Board member has not contacted any member of our Township Committee, nor Township administration to discuss your complaints or what is right and just for Lumberton's ratepayers.
Now, to our amazement and disgust, this week the Mount Holly MUA notified Lumberton Township that it is increasing sewer connection fees AGAIN. Already amongst the highest in the Burlington County, this additional increase in connection fees presents an even greater barrier to growth for Lumberton businesses and developers, putting Lumberton at a disadvantage compared to its Mount Holly neighbors.
We began this effort to ensure that Lumberton's residents and businesses receive fair treatment and relief in their billing and connection fees, and open and honest representation on the MUA Board. Now, we also believe that the MUA owes Lumberton ratepayers an explanation as to why it cannot be afforded the same benefits that Mount Holly residents enjoy and why the Mount Holly MUA is balancing the Mount Holly Township budget on the backs of Lumberton residents.
Why is it that the Mount Holly MUA's rates are so much higher than others in the region? What makes it so much more expensive to process sewage in Mount Holly than elsewhere in Burlington County? Please be assured that the Lumberton Township Committee intends to find out why and will continue to fight for Lumberton's residents and businesses. We ask for your continued support in this cause as we work to keep pressure on the members of the MUA Board to do what's right. To voice your concerns, contact the Mount Holly MUA at info@mhmua.com or by calling 609-267-0015.
Sincerely,
Sean W. Earlen
Mayor
Letter to Lumberton Residents Regarding MUA Update 5-25-17
Letter to Lumberton Residents Regarding MUA Response 2-10-2017
November 22 2016 Township Letter to the Mt. Holly MUA
July 1 2016 Township Letter to the Mt. Holly MUA